Cold Traffic Case Study #1:
How Copy Chief went from "dabbling with Facebook ads" to "profitably converting cold traffic"…
"Since we started working with Mike we have tripled adspend and ALL of it is profitable. Mike Rinard is my hero."
- Kevin Rogers, Founder of CopyChief.com
Case Study Quick Wins

:
About Kevin:
Kevin is the founder of CopyChief.com, a community where business owners and copywriters connect and learn how to write high converting copy.

What We Did:
Kevin successfully built his business organically, but when he started running Facebook ads they 'didn't work.' He was getting TONS of cheap leads, but they weren't buying.

So after a few tests with his organic funnel, we decided to overhaul the offer and front-end messaging...and build a self-liquidating funnel that would (ideally) pay for it's own adspend.

Results:
The funnel was profitable on the front end from day 1. Spend $100 on Facebook, get $100 (or more) back - on the same day. Since then we have doubled, and then tripled adspend while still remaining profitable (and the backend sales for Kevin's core offer are pure profit).
On top of that... because our ad messaging is perfectly targeted to the core pains and desires of Kevin's market, our ads have a MUCH longer shelf-life and have stopped burning out.
As of mid-way through 2019, we have been profitably running and scaling this exact funnel and ads for over a year now.
Here's what Kevin had to say about working together:
Cold Traffic Case Study #2:
"How Early Bird Mom went from "trying to get anything to work on Facebook" to "spending $1,000/day and nearly doubling her money on DAY 1."
"Testing different offers and getting the copy to finally convert - this was all I needed. The leverage the ads gives me is like printing money."
- Sarah Mueller, Founder of Early Bird Mom
Case Study Quick Wins

:
About Sarah:
Sarah is the founder of Early Bird Mom, a community that helps busy moms and families declutter and create a home space they love to live in.

What We Did:
Sarah had a HUGE community of people who loved the content she was teaching. The problem? Not many of them were buying.
So, we decided to tweak her offers and rebuild her Facebook ads system from the ground up - when an emphasis on connecting the story she was telling with the fears, pains, and desires in her market.

Results:
After a few rounds of testing, we began to dial in on a message and story that was connecting with her audience. From there, it was a process of tweaking and optimizing to get her funnel to break even…and then FAR beyond breakeven.
Right now, she is spending $1,000+ and scaling - and nearly doubling her money on DAY 1. Which means she spends $1,000 on ads, and gets $2,000 back the first day. And her backend? Pure profit.
In June of 2019 she doubled her monthly revenue, and as of mid-July (when the interview below was recorded) she was on track to double it again.
Here's a full video interview I did with Sarah breaking down our work together:
Cold Traffic Case Study #3:
"How Philly Phitness went from $20k/mo to $60k/mo in 90 days with ONE simple cold traffic conversion system…"
"I never thought we'd be doing this many consultations in one week…if you need to grow your business, Mike Rinard is the man to contact."
- Perry O'Hearn, Founder of Philly Phitness
Case Study Quick Wins

:
About Perry:
Perry is the founder of Philly Phitness - a high end personal training studio. They sell 1-1 training packages for $2k all the way up to $12k.

What We Did:
Perry started his business organically, but he wanted more control over his growth. With a working paid traffic system, he'd be able to scale up 'on demand' as needed to fill his space.
But when he started running Facebook ads they 'didn't work.' He was getting cheap leads, but they weren't buying and he often couldn't even get in contact with them.
So after a few front-end tests on his offer and messaging we helped him build an automated client acquisition funnel to give him a consistent stream of high-quality leads, and fill his trainer's schedules with new clients.

Results:
Once we hit on the 'right' offer and message we saw an instant change in the market response.
Within a few months Perry had tripled his business (from $20k/month to $60k/month) and soon after he had to start a waitlist because his space was completely full.
2.5 years later, and this simple Facebook ads system is STILL running profitably and bringing in high quality leads for Perry's business every day.
Here's a video interview I did with Perry breaking down the entire process of working together:
Here's what other business owners are saying…
"Hiring Mike to handle my marketing was the smartest thing I have done in the process of growing my business.
Brett Farrell, Founder of Territory Run Co
"Hiring Mike to handle my marketing was the smartest thing I have done in the process of growing my business. I've never gotten so many responses and sales from my customers. Since we implemented his Facebook and email marketing strategy, the value of each subscriber on my list has gone up 191%, and I tripled my business last year!"

- Brett Farrell, Founder of Territory Run Co
How We Did $26,000 in 12 hours to a tiny list of 4,800 people...
Yeah I hear you, $26k isn't that much money... That said this was a very small list, and we were selling lifestyle apparel (actually we were selling SO much more). Check out the case study breakdown I wrote about this launch right here.
"Facebook is changing so freaking quickly and it's hard to keep up. Mike trained our team on how to build an effective Social Ads strategy and really dial in those foundational elements that are critical for success. This was a complete game changer for our agency, and we are a far better marketing company from working with Mike. I can't recommend him highly enough."

- Joseph Hughes, Founder of Contractor Dynamics
"Mike gave us some incredible insights around what it takes to create a great offer that works WITH your Facebook ads strategy. I highly recommend jumping on a consulting call with Mike, he's gonna rock your world."

- Bostjan Belingar, CEO of Hustler Marketing

"I signed up 5 new high-ticket clients in the last week...and I typically average 2 per month!"
I've been running ads for my studio for the past 4 years, on my own and with agencies. No one has produced results like Mike. This week I had to have him turn off my ads because I can't keep up. He has a plan, gets results, and I can't recommend his services enough. If you're on the fence, don't hesitate. Jump in today!
- Lachlan Farley, Owner of Steps To Greatness
"Mike's storytelling approach to marketing is so refreshing and something that I really resonate with. Working with Mike not only feels better, but it also leads to more conversions and lifetime customers than any tactic out there."
Jeff Sheldon, Founder of Ugmonk
"Mike has an uncanny ability to find the story in any product, and tell it in a compelling way that gets customers to buy…again, and again. It's a fresh approach to marketing, and I love it! (Because it works)."
Ben Cummings, Founder of Elevated Ecommerce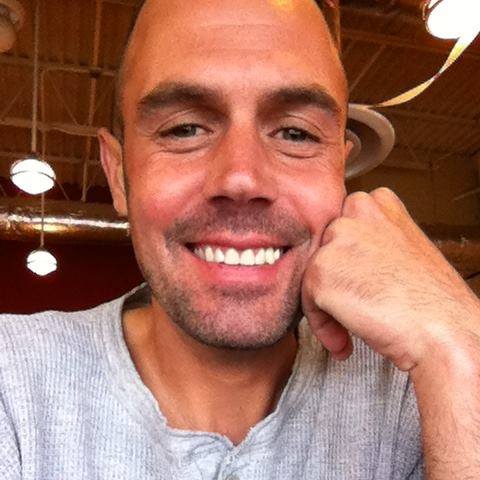 "In my career of over two decades, Mike is one of the easiest and most enjoyable people to work with. On top of that, his Facebook & email marketing insights have been integral to several successful product launches, and double-digit year over year growth."
"Highly recommended. Mike put together an email & Facebook promotion that pulled in 77k in one weekend, and more than doubled that same promotion the previous year!"
KJ Sandifer, Founder of Knappy Hair